Dia de los Muertos (Day of the Dead) is an ancient Mexican holiday whose celebration has now spread across Latin America and to parts of the United States. It is also one of the most misunderstood holidays to date. Since it takes place near Halloween, many people assume that Day of the Dead is a Mexican/Latin version of Halloween.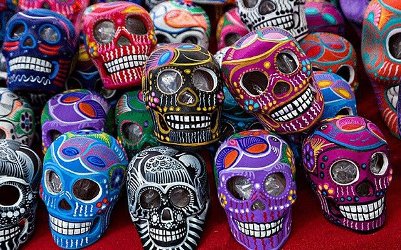 Dia de los Muertos was originally celebrated by the Aztecs at the end of August to signify the end of their harvest season. When the Spanish conquistadors brought Catholicism to Latin America, una mezcla (a combination) happened. With the Catholic tradition, came All Saints' and All Souls' Day in early November. Over time, Dia de los Muertos coincided with these Catholic holidays and is now celebrated on a similar two-day structure on November 1 and 2.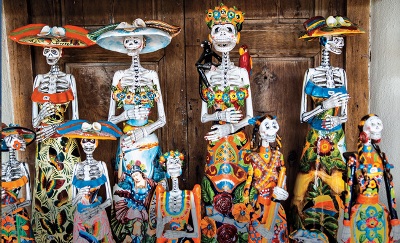 It is thought that at midnight on October 31, the gates to heaven open to allow the spirits of the dead to reunite with their loved ones for 24 hours. On the first day of Dia de los Muertos, November 1, families remember children who have passed away. On the second day, November 2, loved ones remember adults who have died. The central belief on Day of the Dead is not to mourn those who have passed, but to celebrate their lives. Families leave little toys and candy shaped as skulls for the children, and food, favorite possessions, and alcohol for the adults. Celebrations usually include live music and dancing from homes to graveyards, where families will gather around the graves of those who have passed.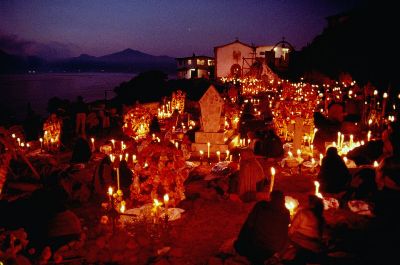 Day of the Dead is an incredibly important holiday for Mexican and Latin people, as many believe that happy spirits will provide protection and good luck to their families. Sometimes people spend up to two months building ofrendas (homemade altars to leave offerings on) for their loved ones. This tradition keeps families and villages close – both with each other and with their deceased relatives.