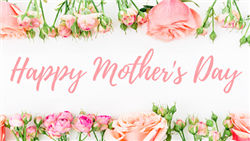 This year we're celebrating Mom's Day a little differently than normal, but we can make it work! Just because we're in quarantine, doesn't mean we can't celebrate and appreciate our special mothers! Here are some ideas for celebrating in these uncertain and strange times!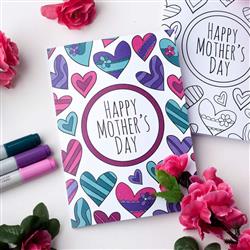 Make and Send a Card
Instead of buying a greeting card, make your own! Hand write a heartfelt message to send to Mom in the mail. Include a poem or quote! Be creative and old fashioned instead of just sending a simple email! Click here, here and here for some inspiration.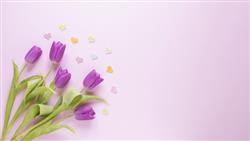 Have a Family Zoom Call
If you can't be with your Mom on this day, make sure to give her a call! Reunite the whole family on Zoom and catch up!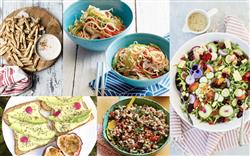 Cook for Mom
Breakfast in Bed? Picnic lunch on the lawn? Restaurant dinner from home? Give her a menu of options or just surprise your Mom with your culinary skills. Give her a day off of cooking for once and let her relax! Treat your Mom by pretending you're at the restaurant you wish you could go to today (but can't because of covid-19) and cook up some fancy meals! For some inspirations, click here, here and here.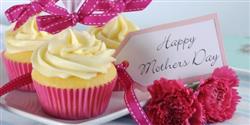 Bake Something for Mom
Who doesn't love a homemade dessert? Try baking a cake, cupcakes or cookies! If you don't usually bake, you have time to learn a new skill. Even if it doesn't turn out perfectly, I'm sure she'll appreciate the effort. For some recipes, click here, here and here.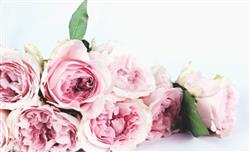 Order a Gift 
Want to buy her something, but can't give it to her in person? Order a gift online to have it delivered to her home! Choose the traditional chocolate, flowers and jewelry or branch out with a unique gift. Click here and here for a list of ideas.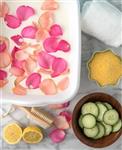 Spa Day at Home
Treat your Mom to an at home day of luxury! If you're wishing you could go to the salon to get your nails done, do them from home! Try making your own face mask!
Make sure to take time to appreciate your Mom and tell her you love her today!