For the non-native English speakers in America, I imagine it's tricky. Have you thought about how we pronounce the same thing differently or have multiple names for the same object?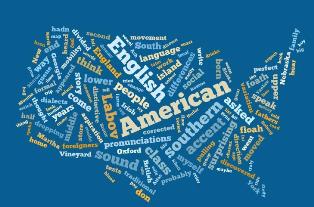 Here are some things America disagrees on…
Is it firefly or lightning bug?

Tennis shoes or sneakers?

Hair tie, hair elastic, hair band, ponytail holder or hair bow?

Y'all or you guys?

Soda, pop or coke?

Water fountain or bubbler?

Sub, grinder or hoagie?

Lollipop or sucker?

Dinner or supper?

Garage sale or yard sale?

Crawfish, crayfish or crawdad?

Rotary, roundabout or traffic circle?

Words with a different regional pronunciations: crayon, aunt, mayonnaise, syrup, caramel, pajamas, cauliflower and route
Check out a full list with maps here and here.
For foreigners, American English can be confusing because usually the variation of a word someone uses is common in the area where they're are from. For example, if you are on the east coast, you might say sneakers, but on the west coast you might say tennis shoes.
Play a quiz here to determine which region you're from based on your vocabulary!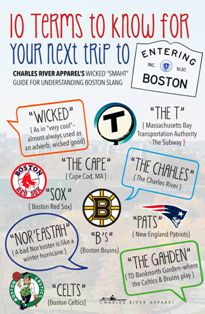 The Bostonian language is even more complicated. Between the thick accent that excludes the letter "r" and the sayings, it can be hard to understand. Basically in words, you replace "r" with "ah". Some common slang phrases are…
Wicked – extremely or very such as "wicked awesome"
Down the Cape – Cape Cod
Dunkies / Dunks – Dunkin Donuts
Spa – convenience corner store
The Hub – Boston (Beantown)
Bang a U-ie – turn
Bubbler – water fountain
Pahlah – parlor meaning living room
Chowdah – clam chowder
cellah – cellar / basement
clickah – clicker / TV remote control
Jimmie's – sprinkles
Frappe – milkshake
No suh – no sir / no way
the Hill – Beacon Hill
the Vineyard – Martha's Vineyard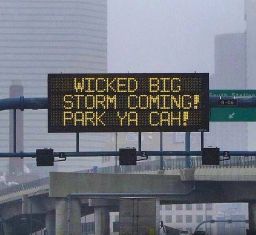 Take a quiz to test your Boston slang knowledge here.
For a full list of words check out the unofficial Boston dictionary here.
Click here to hear an authentic Bostonian accent and click here for a clip from James Corden and Matt Damon.
Whether you're a native speaker or a learner, good luck at understanding the American English and especially the Bostonian language!