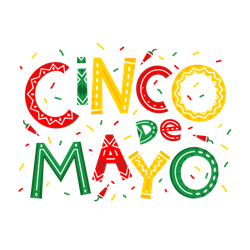 Sitting at home in quarantine wishing you could head over to your favorite Mexican restaurant tomorrow to celebrate Cinco de Mayo? Unfortunately we are celebrating this year's Cinco de Mayo a little differently than normal due to the coronavirus. Here are some ways to celebrate from home!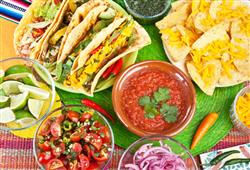 Learn how to cook authentic Mexican recipes for dinner!
Ever wanted to try to recreate your favorite Mexican dishes? Today, you have time to make them from scratch! Head to the kitchen for some spicy fajitas and quesadillas! Maybe some homemade salsa, guacamole or queso to go alongside chips. You could try making a side of refried beans and rice to go with enchiladas, nachos or a chile relleno. If you're feeling adventurous, Mexican bread and handmade tortillas! What about some empanadas and tamales? Or of course, just a classic dinner of burritos and tacos! And don't forget dessert! How about some flan, churros, tres leches or sopapillas?! Yum! For recipes, click here, here and here to explore. The options are endless! ¡Provecho!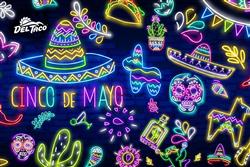 Have a Cinco de Mayo Zoom Fiesta!
Call your friends, turn up some music and dance together! While your dinner is cooking, take some time to catch up with friends and family. If you would normally celebrate this holiday with others, we can thank technology for connecting us virtually! Bonus: download a Cinco de Mayo zoom background to increase the festivity like the image above!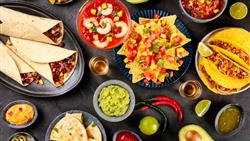 Support your local Mexican restaurants! 
Local businesses are struggling and could use your help! Order take out food to celebrate, especially if you're too lazy to cook! Most places are currently delivering, which makes it even more convenient!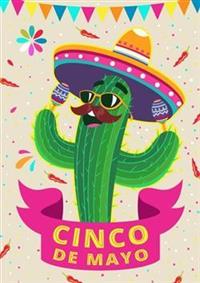 If the weather is warm, have a picnic!
Head to your backyard and have dinner outside! Spending time outdoors is important, especially during this difficult time. It's beneficial to your mental health! Celebrate outside with your family and neighbors, make sure to sit a safe distance away from others! Crank up some Mexican music and make the best of the day! If you leave your home make sure to bring your mask (you could even make a festive one!).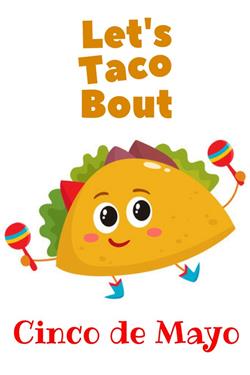 Learn about the history of Cinco de Mayo.
Do you know why we celebrate this holiday? It's not Mexican Independence Day! This day is in honor of the Mexican victory at the Battle of Puebla against the French on May 5, 1862. To learn more, click here.
Please keep practicing social distancing, we are all in this together. Stay safe and celebrate at home! Happy Cinco de Mayo Home Edition!