I have my moments with hot sauce. There will be months where I'll just completely hate it, and months where I'll put it in everything, even my cereal (I'm kidding, but I hear hot sauce and corn flakes is quite the delicacy). No matter how much I hate it, or love it occasionally, hot sauce is everywhere. At my favorite Mexican place in Miami, there is literally an entire rack of hot sauce. Who knew there was more than just Tabasco and Sriracha? Apparently not me. Hot sauce is such a thing right now, you'll hear about it in Beyonce's latest song: I got hot sauce in my bag, swag. Beyonce isn't even making that up, you can actually have hot sauce in your bag, with sriracha's new portable bottle. Find it here. You're welcome.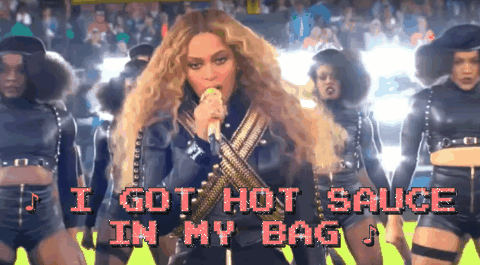 In spirit of the fiery condiment, and my on and off relationship with it, I decided to find some of the best ones for you. I'm going to relay them to you in order of spice level. If you're a wimp like me, and the simple thought of a jalapeno seed makes you want to cry, you should stop reading after the second or third brand.
Gochujang
Bear with me, I can't really pronounce this so let me spell it out phonetically: Goh – choo – jong. Okay, there we go. This hot sauce is essentially the Korean version of Sriracha. Made from dried red chiles, rice powder, and soybean paste, it's definitely the mildest out of the group – kind of like a chile based ketchup. Wimp away my fellow wimps, this one is for you.
Texas Pete
This one is like the frat star of hot sauces. It's extremely American and it's proud of it. Started in North Carolina, legend has it the prideful hot sauce was set to be named "Mexican Pete." Coming from North Carolina, the dad of the hot sauce's creator just wouldn't have it. So I guess after a few U-S-A's and beers, Texas Pete was born. I'm including it here because it's kind of like a watered down Louisiana hot sauce, so I highly recommend putting it in your buffalo dip.
Frank's RedHot
I'd call this the older brother of the frat star above. They're both fantastic, but this one just has a little bit more experience in the hot sauce department. This is the tried and true Louisiana hot sauce you've been looking for. Fun fact, this was the hot sauce that was originally used in the first ever buffalo wing sauce. If you're a lover of spicier buffalo style hot sauce, I'd go with this one over his younger brother Pete.
Huy Fond Foods Sriracha
This hot sauce is seriously legendary. The recipe came all the way from a small town named Si Racha, in Thailand, and most recently, it's made quite the impression in the US. The rooster branded LA based company makes its sauce with a blend of red jalapenos, garlic, sugar, salt and vinegar. It's far superior to the classic red hot sauce, it has a thicker consistency and a deeper flavor. This and tabasco are the two hot sauces I never grow sick of.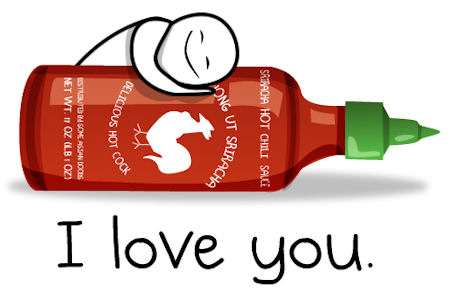 Tabasco
This is my absolute favorite hot sauce ever. I know, it's like the most basic of all hot sauces, but it's also the most delicious. Being the hot sauce wimp that I am, I love the green Tabasco more than anything, but the red one if just as fantastic. Every time I order a bloody mary, you'll see me kissing my green bottle, and immediately filling my drink with it. Don't just take my love and word for it, it also just happens to be America's numero uno hot sauce. Good job USA.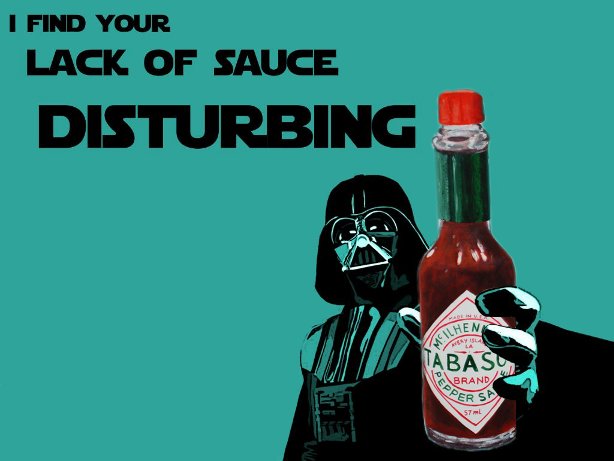 Cholula
Okay, I'm only including this one for you guys because I can't actually have it ever. The only time I've ever tried it, slowly turned into one of the most horrifying experiences I've ever had. Relay for Life, circa 2013, I decided to grab some Qdoba for dinner (what was I thinking?). I couldn't find my friend Tabasco, so I went for the Cholula. Everyone always told me it was WAY better than Tabasco – I stupidly believed them. I doused my chix burrito with the stuff, and about an hour later once I was back at Relay, I had an allergic reaction. I turned into Angelina Jolie's ugly younger sister. My lips were the size of Texas (sorry, Pete), and I could feel my face puffing up. I don't know what it is, but I just can't have Cholula. You, my dear reader, most likely won't have the same reaction I did because I have some weird food aversions (i.e. Cholula and bananas), so take the leap and try it for yourself. It's a little bit spicier than Sriracha, since its base pepper is 7 times hotter than a jalapeno, and it tastes like what a true Mexican hot sauce should. Who knows? You may end up looking like Angelina Jolie's hotter younger sister.
Nando's Hot Peri-Peri Sauce
This hot sauce is so real, it doesn't even have any food coloring in it. I'm letting you know now, it's brown. So no, it's not expired. Piri piri, in Swahili, translates directly to pepper pepper, and refers to the tradition of scorching the African bird's eye chile. Hot enough for ya? Everything from the seeds to the stem are in this sauce, so it's ridiculously hot. But if you're looking for a hot sauce that leaves you with a citrusy aftertaste, post scorch, this is the one for you.
Huy Fong Chili Garlic
Similarly to my run-in with Cholula, I went into my short lived escapade with Chili Garlic with inaccurate expectations. I assumed that this paste would be similar to its sister sauce, Sriracha. Well, as you may have guessed, I was wrong. If you're trying to give yourself a heart attack, or entering a largest ulcer competition, I'd go ahead and try Chili Garlic. It's so hot, I actually started crying as I attempted to swallow it down. However, I will say that it cleared my sinuses quite beautifully. So there you have it, only try this hot sauce if you have a sinus infection and/or are seriously crazy.
Even though hot sauce eating competitions make me want to barf, and I won't commit to anything with an above mild label, hot sauce has become a regular at everyone's table. I'd say try these all on for size, but best believe I'll keep going through Tabasco bottles like it's no one's business. What can I say? I got tabasco in my bag.