Happy New Year (again)! Wait, no, not January 1st New Year! Happy Lunar New Year!
On February 8th, countries around the world will be celebrating the Lunar New Year. In this New Year, months are accounted for by the cycles of the moon, occurring either in the last days of January, or the beginning of February. All around East and Central Asia, the Lunar New Year is followed. China, Korea, and Vietnam are some of the countries that celebrate this new year most commonly.
In Korea, New Year is a seriously familial affair. Many people take this three-day holiday to return home to their parents and extended family. In very traditional families, you'll likely see them dressed in customary (and extremely colorful, yay!) hanbok, the word for Korean clothing.
Tet Nguyen Dan, the Vietnamese New Year, is single-handedly the most important celebration of the year. Similarly to the Korean New Year, this is a three day event to be spent surrounded by family and friends. Many visit temples to wish away their troubles of the last year, praying for a year of prosperity. If you ever have the chance to visit Vietnam during their new year, you'll witness some pretty incredible decorations. Take a peek!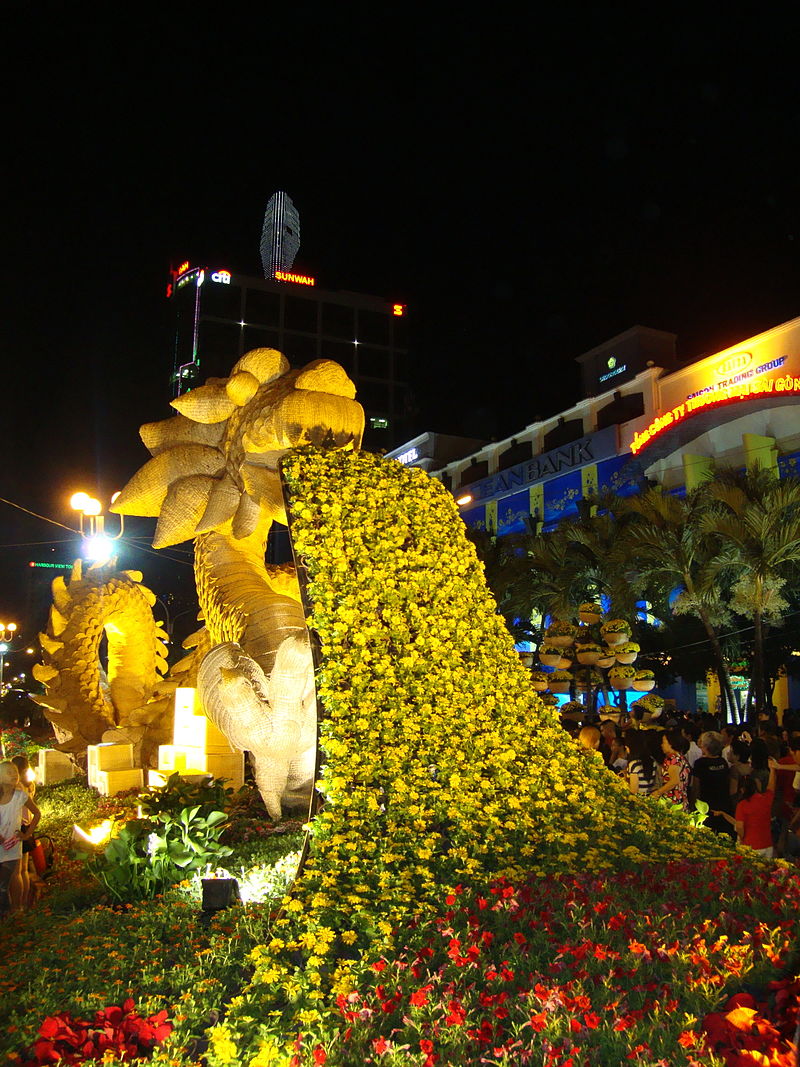 For the Chinese, 2016 is the year of the monkey. I have to say, they have quite the celebration lined up. The festivities usually start the day before the New Year, and continue until 15 days after. Two weeks of new year's celebration? Sign me up! Every year is different, and characterized by one of the 12 animals in the Chinese zodiac. The monkey is the ninth animal in the zodiac cycle. Make sure to celebrate the monkey while he's here though – the next time he'll be honored will be in 2028.
If for some reason you don't happen to be far east during the week of February 8th, make sure to stop by the MFA on February 6th. Every year the Museum of Fine Arts hosts a free event, exploring the traditions of the Chinese, Korean, and Vietnamese new years. You'll be surrounded by beautiful floral arrangements and the aroma of the Asian-inspired lunch at the museum's Garden Cafeteria. If you have little ones coming with you, they'll have activities to keep them busy. Everything from monkey puppets, to Chinese hand drums, to family art carts will be waiting to be made.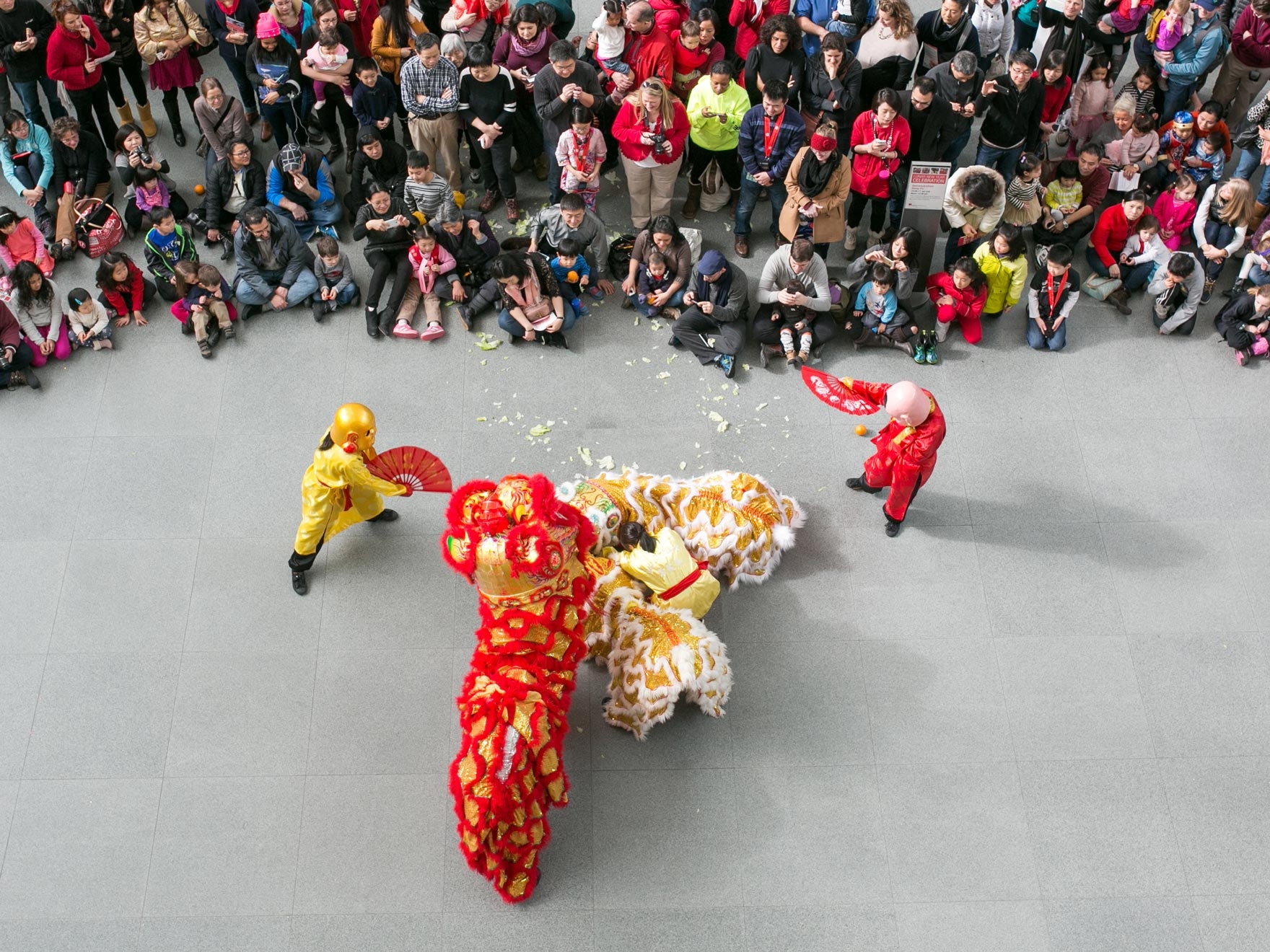 If museums aren't your thing and you'd like to embrace the cold, Chinatown will be hosting their annual parade. Hosted on valentine's day, the parade will start around 11am on Beach Street. Don't worry if you don't snag a spot on Beach Street, there isn't any " best" place to watch the parade. You could essentially stand anywhere in Chinatown and be part of the action. Also make sure to wear something red – in Chinese culture it represents good luck in the new year (and hey you might as well wear the color of love, on the day of love). I know what you're thinking though. February 14th is not only valentine's day, but it's also a Sunday. What about brunch?! Well, hello my fellow brunchies! You're in Chinatown! Grab some dim sum while you're there. If your usual brunch meal consists of mimosas and eggs benny, you're probably thinking I'm crazy. Dim sum happens to be a pretty common brunch meal, and why not try something new? According to the Boston Discovery Guide, there are four dim sum cafes you must try.
China Pearl: You're going to walk up to 9 Tyler Street, and contemplate whether or not you can fit through the door. Trust me, you can. It looks absolutely teeny from the outside, but once you're inside you'll feel like you're in a crowded stadium. Between the carts of dim sum zooming past you, and the possible line, you might feel tempted to leave and find another quick fix for your Chinese food needs. But trust me, it's well worth the wait.
Chau Chow City: Located on 83 Essex Street, here's another restaurant where you could possibly be run over by a dim sum steam cart. I have to say though, it makes stuffing your face a lot easier and quicker. When you arrive, walk up to the 2nd floor – some seriously good grub awaits. If you're in a group of friends, this place is pretty perfect for you: all the tables are communal.
Great Taste Bakery and Restaurant

: Don't expect the hustle and bustle of the other restaurants, but come in hungry. On 61 Beach Street, Great Taste will seem a little smaller than the other two, and that's because it is. Once you're sat, you'll be given a piece of paper. That's your menu. Check off the things that look good (remember, we're trying something new here), and just wait. Even though I seriously support trying something that sounds extremely foreign and indistinguishable, check off the shrimp dumplings box. You'll be glad you did.

Winsor Dim Sum Cafe: You might be thinking, this one could be the fancy one of the list! Sorry, but definitely not. Just like Great Taste, you'll be ordering off a paper menu, with a pen or pencil in hand. It's on 10 Tyler Street, and you'll definitely walk right past it if you're not paying attention. So keep your eyes open, you really don't want to miss this place.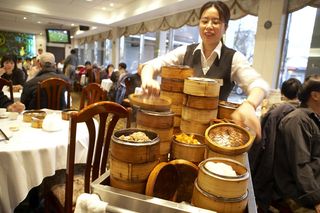 These four are just a quick review of some of the restaurants in Chinatown, but really, don't feel limited by these! The great thing about having dim sum for brunch, wherever you end up, is it won't cost you more than $10 per person. As you sit down, you'll be handed hot tea, at no cost, (much needed because it'll likely be cold outside), and most places open as early as 8 am straight through the mid afternoon. So really, trust me when I say this will likely become your new way of brunching.
Whether you're originally from the Eastern Hemisphere, or simply celebrating with your valentine at the Boston Parade, the Lunar New Year will put anyone in a good mood. Don't miss out!
새해 복 많이 받으세요
chúc mừng năm mới
新年快乐
Happy New Year!
P.S. If you want some more information on Lunar New Year in Boston, click here!