Boston is a diverse city, home to many different cultures and ethnicities. Boston's diversity makes the city an interesting place to live and study, as different cultural groups share their heritage through food, cultural events, or even film festivals. Boston City Hall has found a unique way to celebrate the different cultures that make up Boston, raising a flag at City Hall each month to bring awareness to the city's diversity. The Mayor's office has chosen to commemorate flags from many countries and community's to "create an environment in the city where everyone feels included and is treated with respect". According to the Mayor's office, the goal of displaying these flags is also to "foster diversity and build and strengthen connections among Boston's many communities."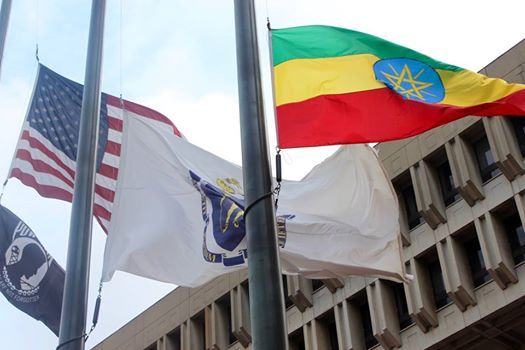 (The Ethiopian Flag raised outside City Hall)

If you have walked by City Hall, in Boston's Government Center, then perhaps you have noticed another nation's flag, raised next to those of the United States, Massachusetts, and Boston. Often times, along with a flag raising, the designated cultural group will hold an event, sharing their traditions and heritage with the rest of the city. Depending on the culture, flag raising ceremonies may include dancing, live music, food, and public speeches. Thus, the City Hall flagpole serves as a sort of community meeting place. The steps outside City Hall have become a place of cultural appreciation, where Boston residents can learn more about each other and celebrate each other's differences.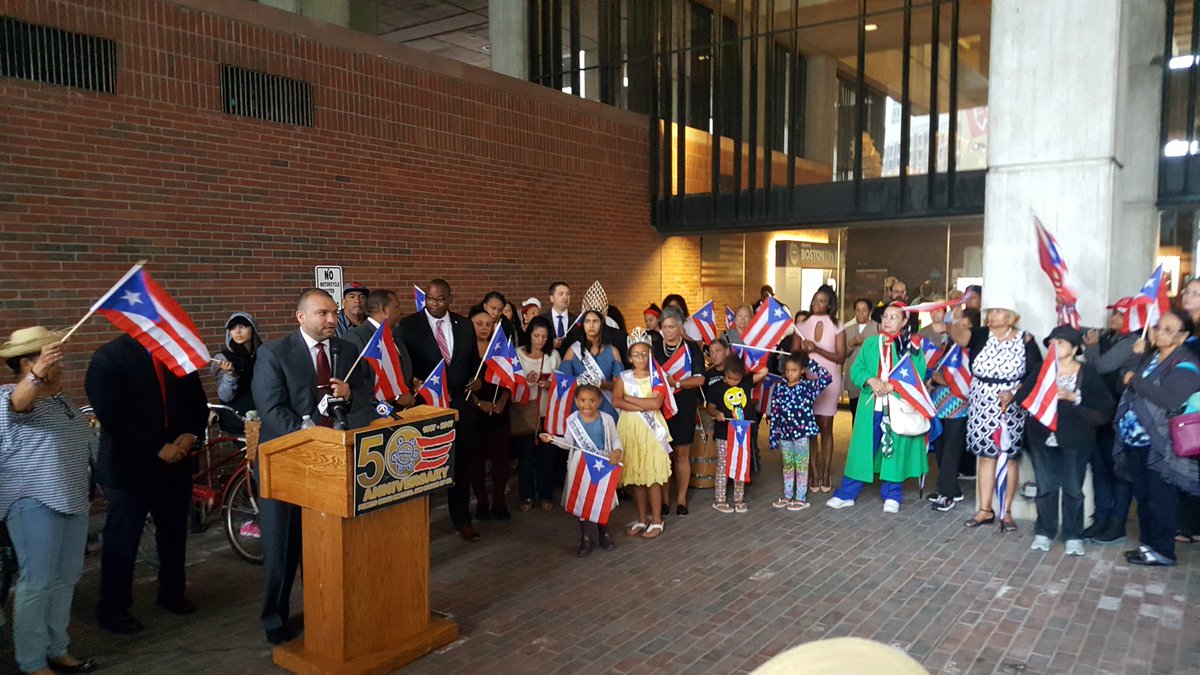 (Puerto Rican community members gather at the Peurto Rican Flag Raising)

The full schedule for upcoming flag raising ceremonies is not yet complete, though the Mayor's Office Website indicates the February flag will be Lithuania, followed by Pride Week, Caribbean American and Puerto Rico in the late spring and summer. Cultural groups can contact the Mayor's office if they wish to have their flag displayed.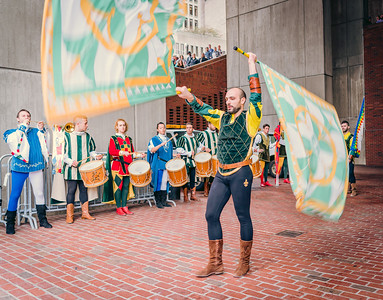 (Performers at the Italian Flag Raising Ceremony)

What are some of the values and traditions of your culture? Share them with us by using #HomestayBoston or tagging @globalimmersions!