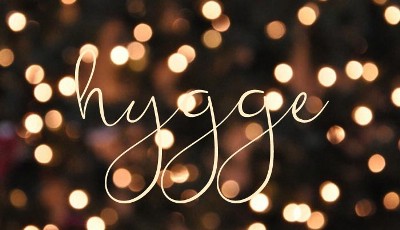 Imagine a cold winter's night and you're curled up on the couch under a mound of blankets watching your favorite show or reading a thrilling book with a cup of tea steaming next to you. If you have children, they are finally asleep – and you have this particular moment all to yourself. It's nice, is it not? In the U.S., we might call the fuzzy, warm feeling created in that moment a sense of "coziness". In the Danish culture, however, there is a specific word to describe that feeling: hygge.
Pronounced "hoo-guh", hygge is defined by Oxford Dictionary as "a quality of coziness and comfortable conviviality that engenders a feeling of contentment or well-being". Some refer to it as an "art of creating intimacy" – either with yourself, with others, or with your home. Hygge generally requires a person to create a warm, welcoming atmosphere that can be shared with friends, family, and even strangers.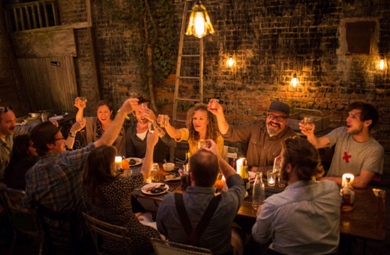 Hygge has become one of the defining aspects of Danish culture. In the last few years, the philosophy has gained an international audience; at least six books on hygge were published in the U.S. in 2016 alone. The concept is more than just a room full of candles and familiar faces though – it is a way of life that has helped Danes appreciate the importance of simplicity and practice a slower pace of life.
CEOs of companies, such as Meik Wiking of the Happiness Research Institute in Copenhagen, have written books on hygge and how others around the world can start to incorporate it in their lives. Here is a list that Wiking includes in his "The Little Book of Hygge":
Get comfy. Take a break.
Be here now. Turn off the phones.
Turn down the lights. Bring out the candles.
Build relationships. Spend time with your tribe.
Give yourself a break from the demands of healthy living. Cake is most definitely hygge.
Live life today, like there is no coffee tomorrow.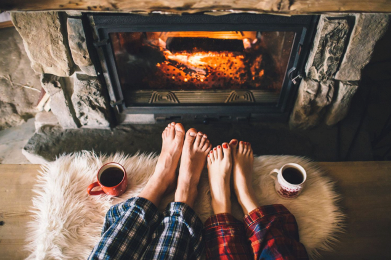 Though there is not a direct translation of the word hygge in English, the tangible feeling of comfort, coziness, and contentedness is one we are all familiar with. Remember to pause what you are doing today, take a deep breath, and slow down.