This Saint Patrick's Day will be marked with green clothes, shamrocks, lucky charms, and gold coins. Surprisingly, these classic icons were not always symbols of the holiday.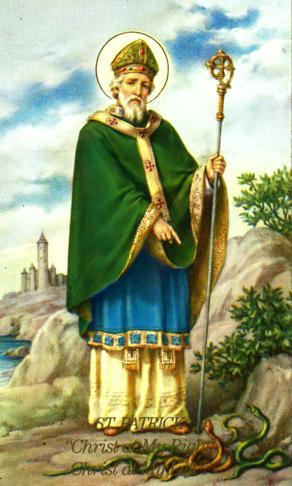 St. Patrick's Day is celebrated annually on March 17th to commemorate the death of St. Patrick, the patron Saint of Ireland. The holiday, which began as a religious feast in the 17th century, has since evolved into an array of festivals across the globe, featuring music, dancing, and (of course) a whole lot of green!
As it turns out, St. Patrick wasn't actually even Irish. He was born in Roman Britain and at the age of 16, was kidnapped by Irish raiders and brought to Ireland as a slave. He later escaped, but then returned to Ireland and is credited with bringing Christianity to its people. After his death, St. Patrick was pretty much forgotten until various myths surrounding his life were brought to the surface and became ingrained in Irish culture. It was only centuries after his death that he was honored as the country's patron Saint.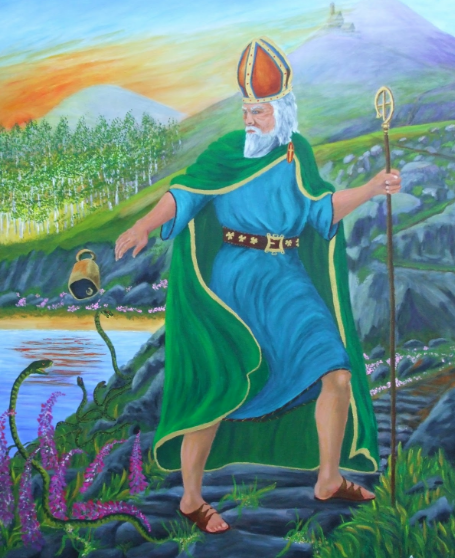 What are some myths regarding St. Patrick? First, he never drove the snakes out of Ireland. Ireland never had any snakes and this myth is just a metaphor for how St. Patrick cleansed Ireland of Pagans. It is said that St. Patrick used a clover to explain the holy trinity to the Irish people, which is why many Irish started to wear shamrocks on their clothing to signify Irish Christian Pride. This tradition later evolved into wearing green on St. Patty's Day.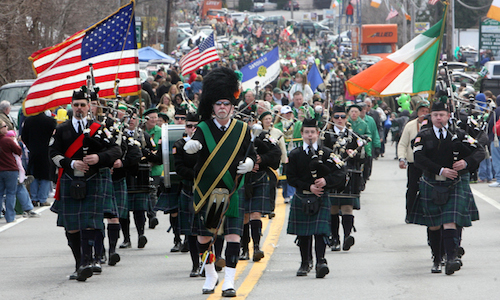 You may also be surprised to learn that the tradition of having parades on St. Patrick's Day originated in the U.S. and not in Ireland. Parades began in the U.S. after many Irish immigrated there during the time of the Irish potato famine. Boston is home to the nation's longest-running St. Patrick's Day Parade, beginning in 1737. The second oldest, and currently the largest, parade takes place in New York City, which held its first parade in 1762. It is estimated over 2 million spectators attend the NYC parade each year.
How will you spend your St. Patrick's Day? Don't miss the South Boston St. Patrick's Day parade this Sunday, March 19th! The parade begins at 1:00 pm at the Broadway MBTA stop and continues for over 3 miles to Andrew Square. You can find various events happening this St. Patrick's Day weekend here.
Happy St. Patrick's Day! Erin Go Bragh!