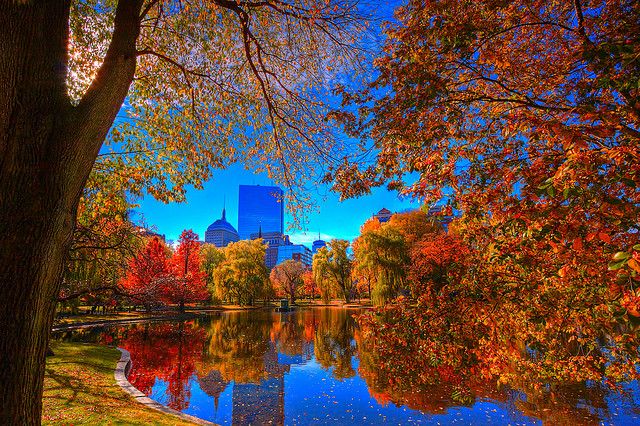 This month marks the beginning of the Autumn season in Boston. Soon the leaves will change and the air will become colder..even though it was 90 degrees and humid last week (gotta love that New England weather, right?) For me, fall is a season I really enjoy because of things like the excitement of going back to school, upcoming fall festivals, events for Halloween, and of course the beautiful way the trees look when I'm walking around the city.
Thinking about the changing seasons has me wondering what the fall season looks like in other parts of the world ( I've experienced fall abroad before, but I was in Greece and its basically hot there until December) I read an article on Lonley Planet about the world's best places to see Autumn colors and found that many countries also have New England-esque fall foliage. Here are some highlights.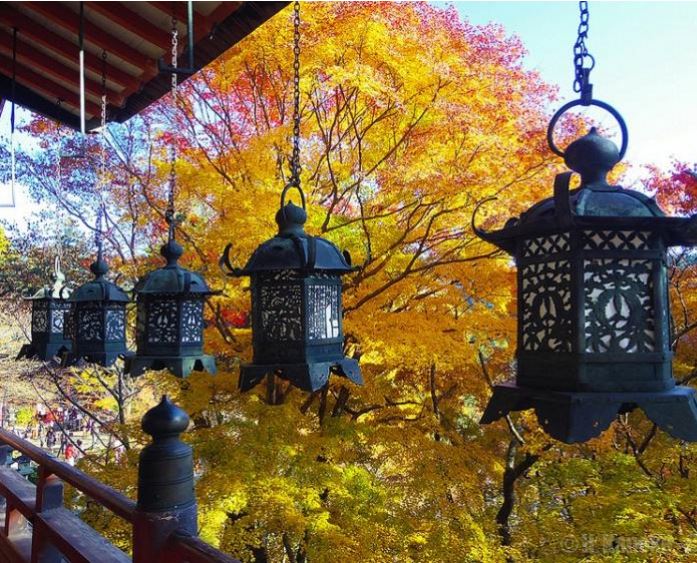 Fall in Japan is just as pretty as the spring. Kouyou or Autumn leaves can be seen coloring the whole country, staring in the North and spreading to the South in September. The above photo is from the ancient capital of Nara, where its historical shrines are surrounded by leaves in an array of colors.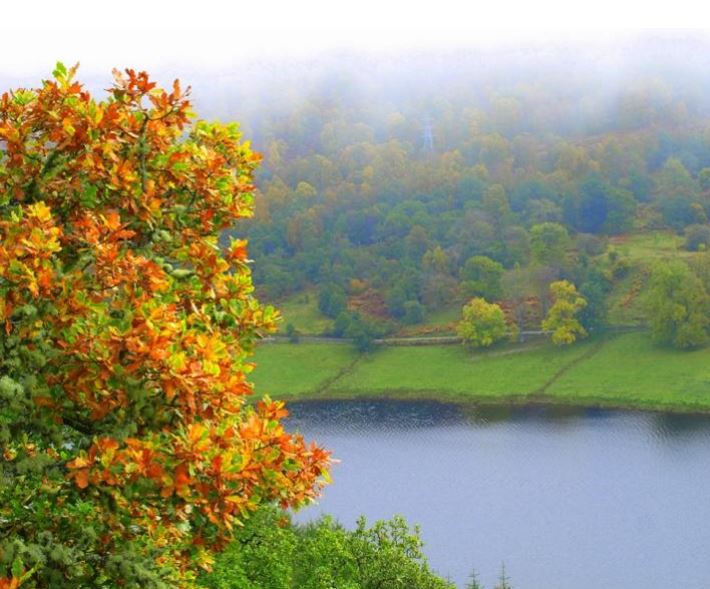 The landscape of Scotland offers some of the finest Autumn
scenes in Europe. According to the article, the best place to experience these
Autumn hues is Pitlochry, which also hosts an Enchanted Forest each October
where the trees are lit up and music is played as residents explore the woods
around town.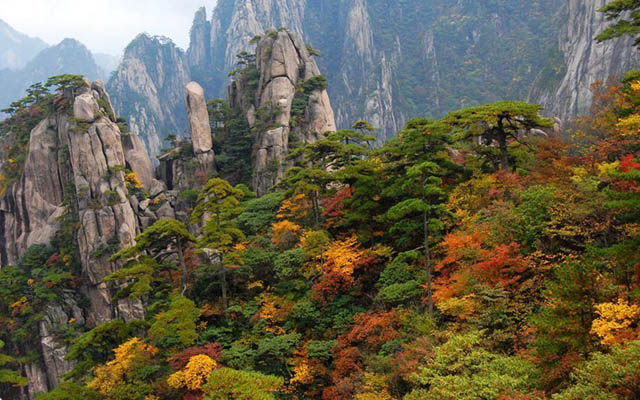 Huangshan, or Yellow Mountain, is, according to Lonley
Planet, arguably the best place in China for getting the full Autumn effect. The
trees covering the mountain turn a bright red throughout October drawing in
thousands of tourists from other parts of the country. The foliage is particularly
beautiful at sunrise.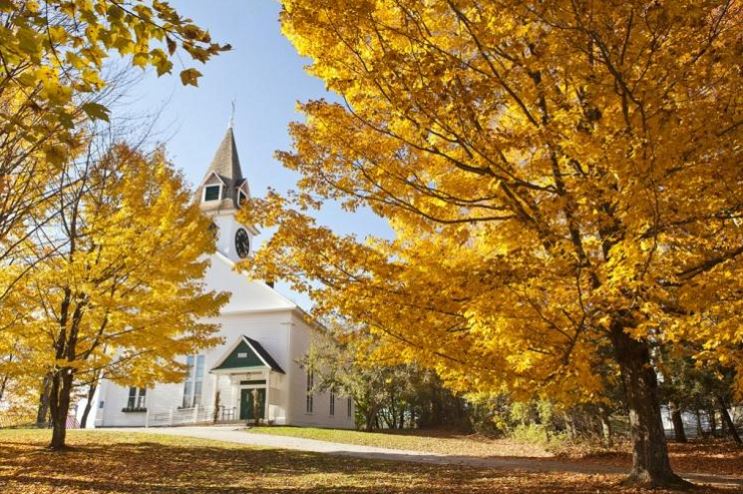 It's no surprise that New England made the list, after all there are so many different destinations (and all equally beautiful in the Fall) to choose from. The New England location that the article decided was the best place in the area (and in the world) to experience Aumtumn was New Hampshire's White Mountains. A hike through the hills in October will surround you with bright red maple leaves and a drive to Silver Casacde Falls in Carroll Country provides a stunning view of the trees next to a gorgeous waterfall.
If you are looking for ways to experience Fall close to home, we provided a few destinations in last weeks blog post. You can also check out our Facebook page to see what seasonal activities are happening around Boston!