For the longest time, all everybody could talk about were cupcakes. "They're like little portable cakes," is all I heard. Now, don't get me wrong. I love cupcakes. Every time my mom comes to visit me, we go out for cupcakes. She looks forward to it, I look forward to it. They're delicious, they're buttery, and they give me a sugar high. You can have red velvet (my favorite), vanilla (my mom's favorite), carrot cake (the hummingbird's favorite?), anything! And that cream cheese frosting? I could eat a whole bucket. But it's been years of cupcakes now, and I'm ready for a new fad.
Well, hello there donuts (doughnuts?)!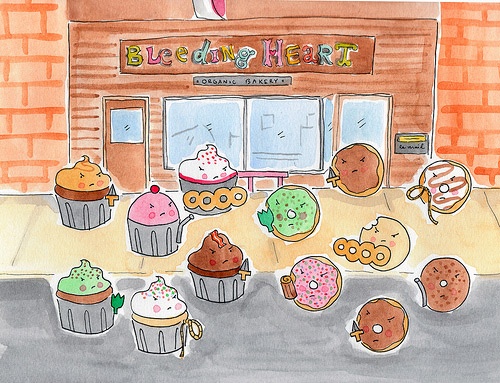 Besides their absolutely ridiculous calorie count (I'm starting to see a trend in all my favorite snack foods) , donuts are all around fantastic. You're starting to feel a craving aren't you? Well don't mind me while I scarf down my donut, and compile a list of the best donuts in Boston. Before I ramble on about these addicting pastries, let's remember that there's nothing wrong with the Dunkin' donut, or the Krispy Kreme. I could personally eat a strawberry frosted Dunkin' donut every day for the rest of my life. But since this is a somewhat new fad, and I'm feeling a little daredevil-ish, I'm looking beyond the regular donuts, into the spontaneous, out-of-this-world donuts.
I've walked past its sister restaurant The Gallows since freshmen year of college. Always packed, it was something I could only appreciate from a distance – I wasn't 21, and besides their donut-filled brunch menu, they're mostly known for their drinks. Last year, about 8 months shy of my birthday, I heard the infamous restaurant had just recently opened up their very own donut shop. I'm not exaggerating when I say I immediately got into an uber (because really, who walks the streets of Boston in February?), and rushed to Blackbird. The actual space itself is seriously tiny. You're not supposed to hang around and chat – it's a get in and out mission. But trust me, you'll be doing this anyways. During their peak week and weekend hours, you can barely fit a fly in there. Though this may seem exasperating, it's well worth it. Their apple bismark is like a classier version of the childhood memory inducing McDonald's apple pie, and their pineapple habanero donut gives you a little kick that you'll actually appreciate. Brace and embrace the line, and be sure to order a dozen when you get to the register.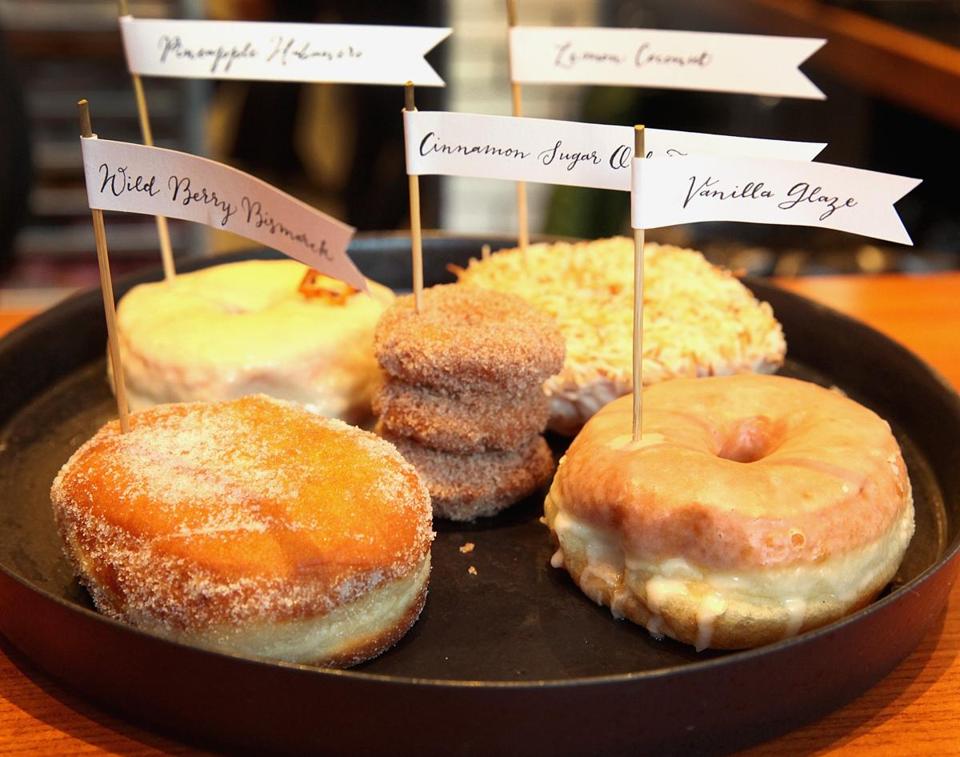 Don't be fooled by its several locations, this place isn't a sell-out. They're so fantastic I'd be willing to eat their VEGAN donut any day. Yes, even their vegan donut is tasty. From their traditional Boston cream and vanilla bean to their not-so-traditional sea salted bourbon caramel and maple bacon, Union Square prides themselves on their " for the love of donuts" motto. Because really, for the love of donuts, these donuts are insanely good. If you're too lazy to head to their locations, they also deliver. Totally worth the minimum order of a dozen and their $20 delivery cost.
Okay, this place also sells cupcakes , but please don't be tempted by them (or do, and treat yourself to a cupcake and a donut). You can really go over the top here, and order 24+ donuts, because all their products are made with local and organic ingredients – you're basically eating a salad. Kane's has been in Saugus since 1955, but it's recently opened up a second location in the financial district, so you really have no reason not to go. And why wouldn't you go if they offer a cake-sized birthday donut, and a red velvet donut. Be right back, I need to feed my red velvet addiction real quick.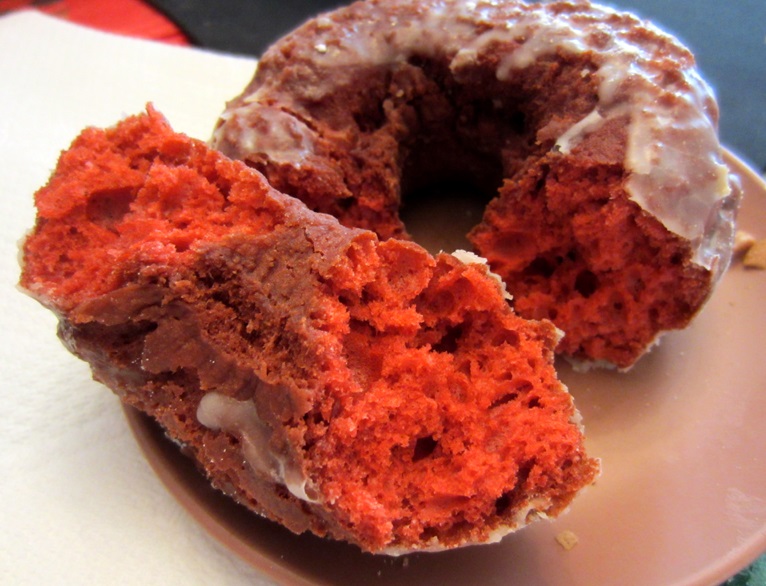 I actually want to kick myself right now because this bakery is so extremely close to my house. I should probably stop typing and head on over – but for the sake of donuts and my (hopeful) readers, I'll tell you a little bit more. This bakery is European inspired, so in truth, I can probably smell the bread baking from my apartment. Yes, it's mostly known for its tarts and French bread, but you should really go in for the donuts. These donuts aren't the (usually) greasy, and overly sugary concoctions we see, these are currant donuts. They're seriously soft, just a little sweet, and not oily in the slightest. It's like a donut on a diet!
I've actually met the head chef and owner Joanne Chang, and she's just as lovely as her pastries. Flour is usually known for their sticky, gooey pecan buns, but I'm here to shed some light on their little known donuts. But just because they're little known, doesn't mean they don't sell out fast. The few people that do know about them, buy them in bulk. Unlike many donuts, these are brioche based. So yes, they're not only jelly-filled and sugar-dusted, they're also even more buttery than the regular donut. I'd recommend eating these in leggings or sweat pants, or you'll be walking around with your pants unbuttoned for the rest of the day.
Thanks to these, you'll probably see me around town not only with my Dunkin iced coffee and strawberry frosted donut, but with an additional 5 boxes of donuts. At least I've kept to my workout resolution, even though I'll probably need 100 spinning classes to work these all off. Like I said, it's well worth it.