St. Patrick's Day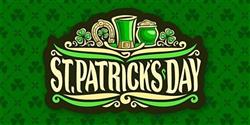 Did you know that Saint Patrick wasn't even Irish? And that he wore blue, not green? Or that his name was originally "Maewyn Succat"? Make sure to wear green on March, 17th because Irish folklore claims that leprechauns pinch anyone not wearing green! Legend has it the red-headed fairies also appear at the end of a rainbow with a pot of gold! How did this green holiday come to be today?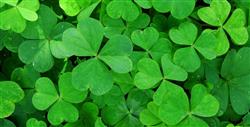 Saint Patrick was actually born in Britain and taken to Ireland at 16 as a slave. He introduced Christianity to the Irish people and used the shamrock (3 leaf clover) as a metaphor to explain the Holy Trinity. Although he died on March, 17th, 461, his legacy was passed on through generations in Ireland and around the world. The first celebration in the United States was in Boston in 1737, while the first parade was in New York City in 1762. For more history, click here.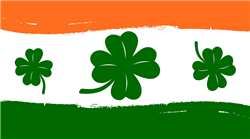 As of 2016, there were over 32 million people with Irish ancestry in the United States, which is 7 times more than the population of 4.8 million total people in Ireland. Over 10% of U.S. citizens are Irish, while 1/5 Massachusetts citizens have Irish ancestry. Middlesex County in Massachusetts has over 348,978 Irish Americans, which has the greatest Irish populated county in the country. Norfolk County, Massachusetts, has about 203,285 citizens with Irish ancestry. For more facts, click here and here.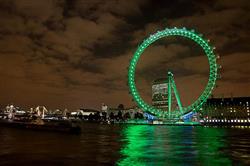 Many countries around the world celebrate St. Patrick's Day by illuminating their landmarks with green and have parades. The Sydney Opera House in Australia as well as Christ the Redeemer in Brazil are lit with green lights. In England, the tallest ferris wheel in Europe, the London Eye, is lit with green lights. In New York City, the Empire State Building and in Paris, France the Eiffel Tower and the Leaning Tower of Pisa in Italy also change their lights to green. The Chicago River and Vilnia River in Lithuania are two rivers that are dyed green for the holiday. Even the Pyramids at Giza and the Sphinx in Egypt are lit with green! For more, click here.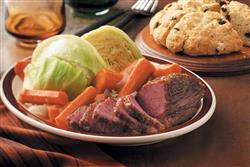 On this holiday, corned beef, cabbage, potatoes and soda bread are the main meal. For traditional recipes, click here and for festive green recipes, click here.